Meet the Lupus Ontario Geoff Carr Fellows!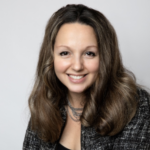 Assistant Professor, Rheumatologist at Sinai Health/University Health Network, Toronto
Dr. Amanda Steiman received the Fellowship in 2011.  She is currently a staff rheumatologist at Sinai Health/University Health Network in Toronto, and an Assistant Professor of Medicine at the University of Toronto. Her clinical niche continues to be lupus, and she has developed a Young Adult SLE Clinic, in collaboration with pediatric rheumatologist/lupologist, Dr. Earl Silverman.  Her academic interest is in Quality Improvement, and she continues to be involved in lupus research in this domain. 
Dr. Steiman states,
 'The Geoff Carr Fellowship was invaluable to my current clinical and research activities, allowing me to hone my lupus acumen and develop my clinical and research foci, as above.  It allowed me to work with world leaders in the field of lupus (Drs. Gladman and Urowitz).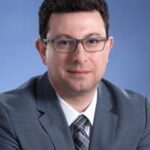 Assistant Professor of Medicine, University of Toronto; Clinician Scientist, Krembil Research Institute
Dr.  Zahi Touma was awarded the Fellowship in 2008 and 2010.  He came to Canada from Lebanon.  After his Fellowship years Dr. Touma stayed on as a Clinician-Scientist, Rheumatology, University Health Network.  He continues to perform lupus research.  He has completed many research projects.
Some of the key ones are:
Improving the assessment of lupus disease activity – this resulted in the validation of SLEDAI-2K 30 days against 10 days; and the development of S2K RI-50 to measure partial improvement in disease activity
Development of a new tool to account for the dose of prednisone when assessing disease activity – SLEDAI 2KG
Validation of ANAM to facilitate cognitive function test in SLE patients
Studying the role of LupusQoL – an SLE specific quality of life questionnaire
Studying time to improvement of proteinuria in the management of lupus nephritis in addition to several studies focused on the prognostic value of proteinuria in term on other comorbidities (advanced chronic kidney disease, dialysis, etc.)
ECG changes in SLE patients.
Improving the assessment of anxiety and depression in SLE
Geoff Carr Fellowship Recipients
Meet all of the Lupus Ontario Geoff Carr Research fellows, and learn about their research and area of study!