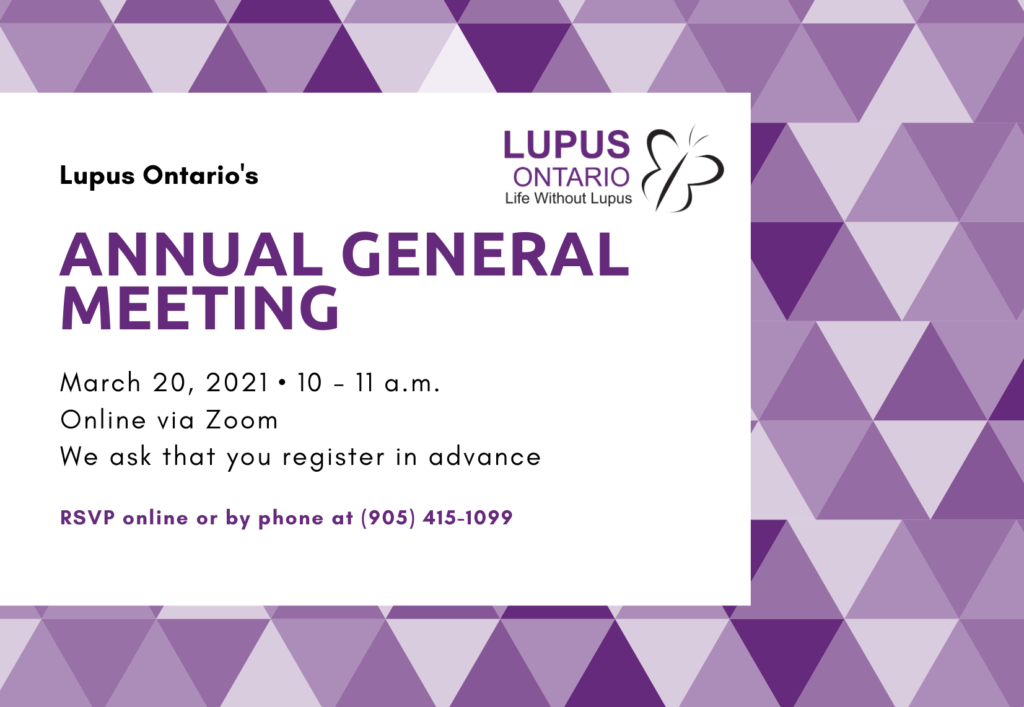 Lupus Ontario Membership is Now Free
At a recent Special General Meeting of the members of Lupus Ontario, Bylaw 2, Article 1 and Bylaw 3 -1 were approved to allow free membership. Your current Lupus Ontario membership will automatically roll over on December 31st 2020. If you are not currently a member and would like to become a member, you can join online.
If you want to be removed from our membership list, please call the office at 1-877-240-1099.
Annual Research Campaign
Please consider donating to our Annual Research Campaign. Your research donation is critical to us funding the Annual Lupus Ontario Geoff Carr Research Fellowship and other research projects.
You can make your research donation or make your research donation and become a member by clicking here.
We look forward to welcoming you as a member and for your support.
Newsletter
For a free sample of newsletter, please provide your name and email address.