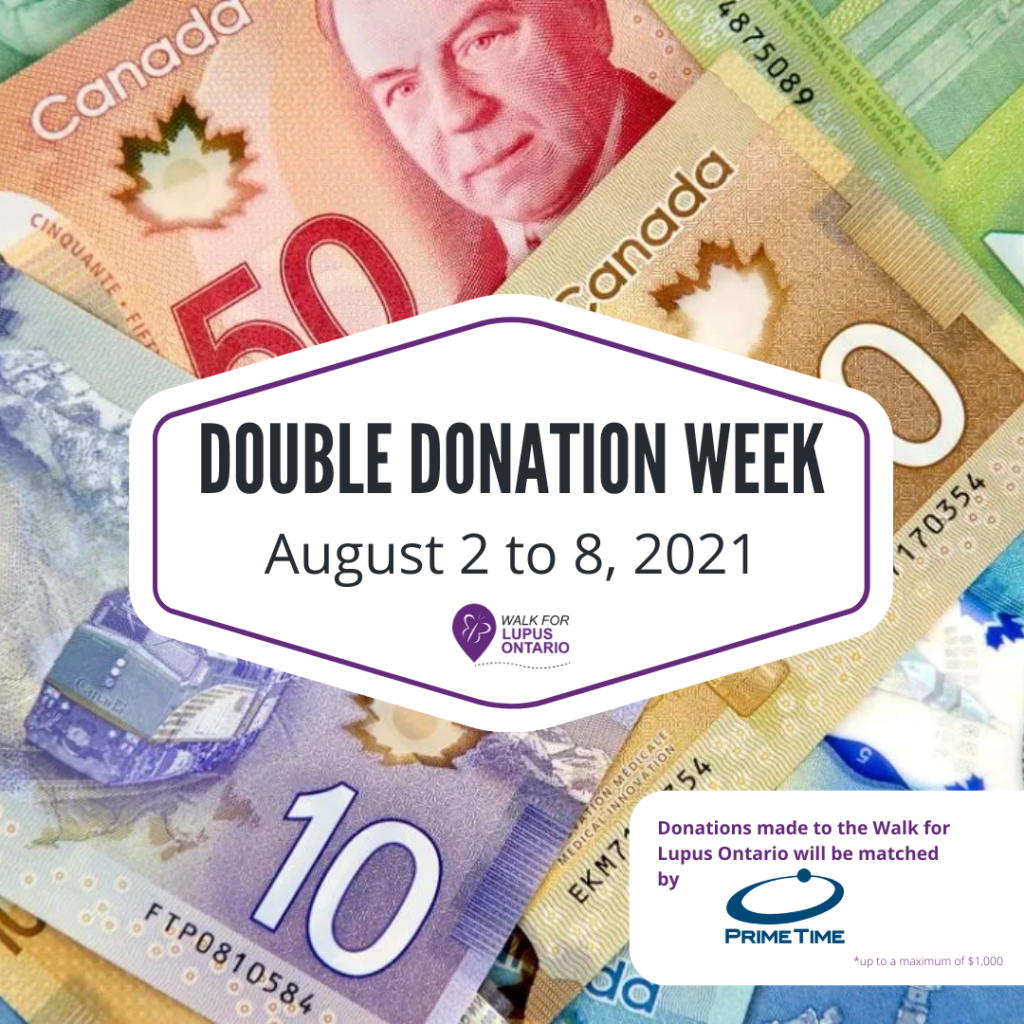 Please join us for the Annual Walk for Lupus Ontario 2021. We have chosen August 21st as the 'official' date for the Walk this year but because it is a virtual event you can participate at whatever time and place you prefer. Although this event is historically known as the 'Walk' for Lupus Ontario, you can choose to do any activity you would like in support of lupus awareness and research. For example, you could complete a craft, do yoga, create a video of something new you have learned to do, etc. We want to ensure that everyone can participate to the best of their abilities. Registration is free and you can sign up here!
This year marks the 20th anniversary of the Walk for Lupus Ontario. The event will be held virtually across the province on August 21, 2021! Walk a Block for Lupus started in 2001 with the participation of the provincial lupus organizations across Canada. In 2015, it became the Walk for Lupus Ontario. Over the years, the Walk for Lupus has raised over a million dollars to fund the Lupus Ontario Geoff Carr Research Fellowship, support and education programs for lupus patients and their families and advocacy projects aimed at improving programs and services for lupus patients and their families.
We are honoured to have Dr. Murray Urowitz as our Honourary Chairperson for the 2021 Walk. Dr. Urowitz is Director of the University of Toronto Lupus Clinic, Professor of Medicine, Senior Staff Physician Toronto Western Hospital and Senior Scientist with the Toronto Western Hospital Research Institute. He is a recognized expert on treating lupus and a world-renowned lupus researcher.
If you would like to host a walk in your community, please send an email to info@lupusontario.org and we will help you get started.
Looking forward to another successful Virtual Walk for Lupus Ontario!
COVID-19 Vaccination Recommendations for Special Populations – Ministry of Health
Please take a look at the third section that focuses on autoimmune conditions & immunocompromised persons (due to disease or treatment).
Lupus Ontario Membership is Now Free
At a recent Special General Meeting of the members of Lupus Ontario, Bylaw 2, Article 1 and Bylaw 3 -1 were approved to allow free membership. Your current Lupus Ontario membership will automatically roll over on December 31st 2020. If you are not currently a member and would like to become a member, you can join online.
If you want to be removed from our membership list, please call the office at 1-877-240-1099.