Join the WALK for Lupus Ontario
Learn about upcoming webinars and register! You can also watch recordings of previous seminars.
Learn more about the Geoff Carr Fellowship, The Lupus Ontario Anne Matheson Biobank and other initiatives.
Our Podcast seeks to raise awareness and education of lupus globally by speaking with medical professionals & patients.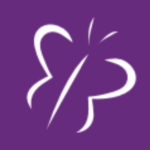 We don't want to boast, but a take a look at what we've achieved together with your support!

Date: May – September 15th, 2023
Mark Your Calendars and join us for the annual WALK for Lupus, Lupus Ontario's largest provincial fundraising and awareness event.
The WALK funds the Lupus Ontario Geoff Carr Research Fellowship, support and education programs for lupus patients and their families, and advocacy projects aimed at improving programs and services for lupus patients.
Lupus Ontario has community WALKS taking place in Ajax/Durham, Barrie, Cobourg, Hamilton/Halton, Kitchener, Ottawa, Thunder Bay, Toronto, and Woodstock, with more WALKS being confirmed.
Join us for the WALK!
Let's WALK our way towards our goal of a Life without Lupus!
33rd Annual HOPE Volleyball Bash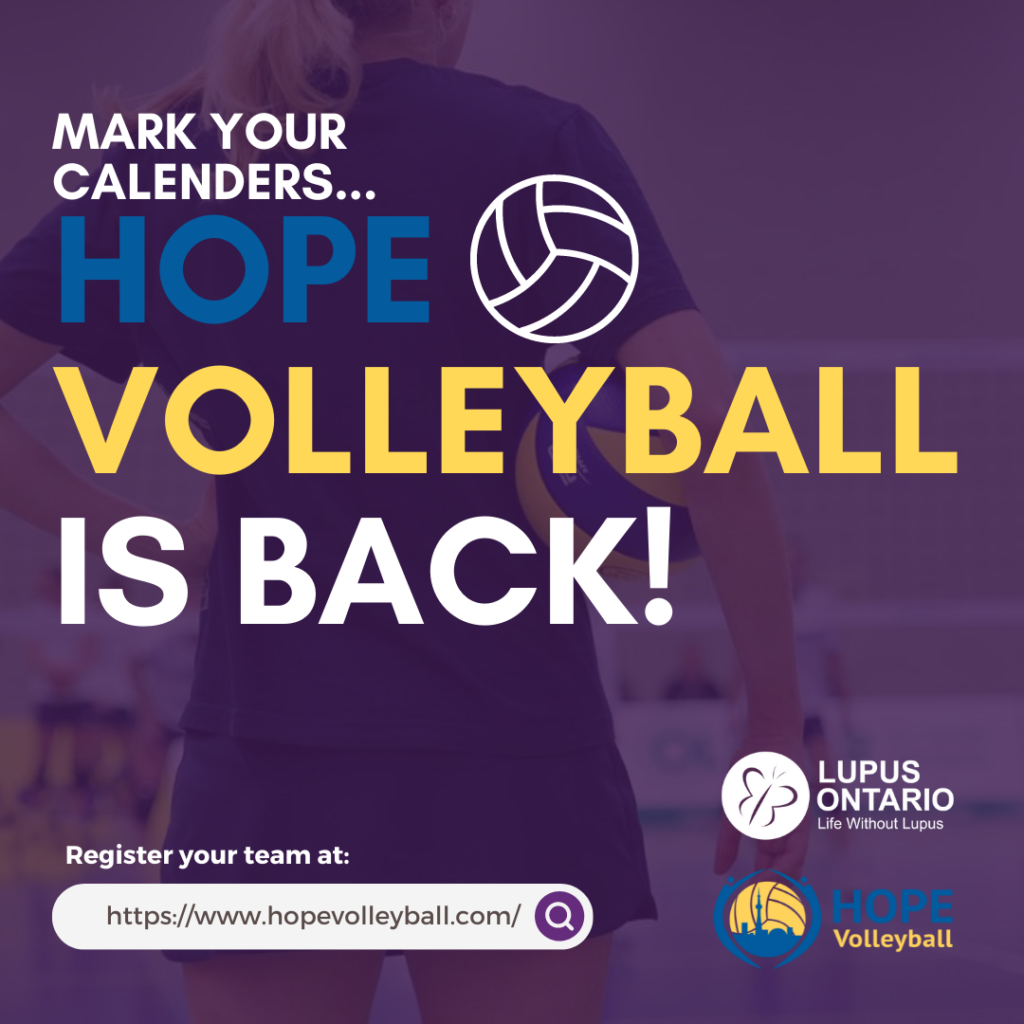 Date: Saturday, June 24, 2023
Mark your calendars! HOPE Toronto is officially back in action! We can't wait to see everyone at HOPE Volleyball's 32nd Annual Event. HOPE has carefully selected to partner with Lupus Ontario and Wellsprings Cancer Support to receive the HOPE CHARITY FUND for 2022.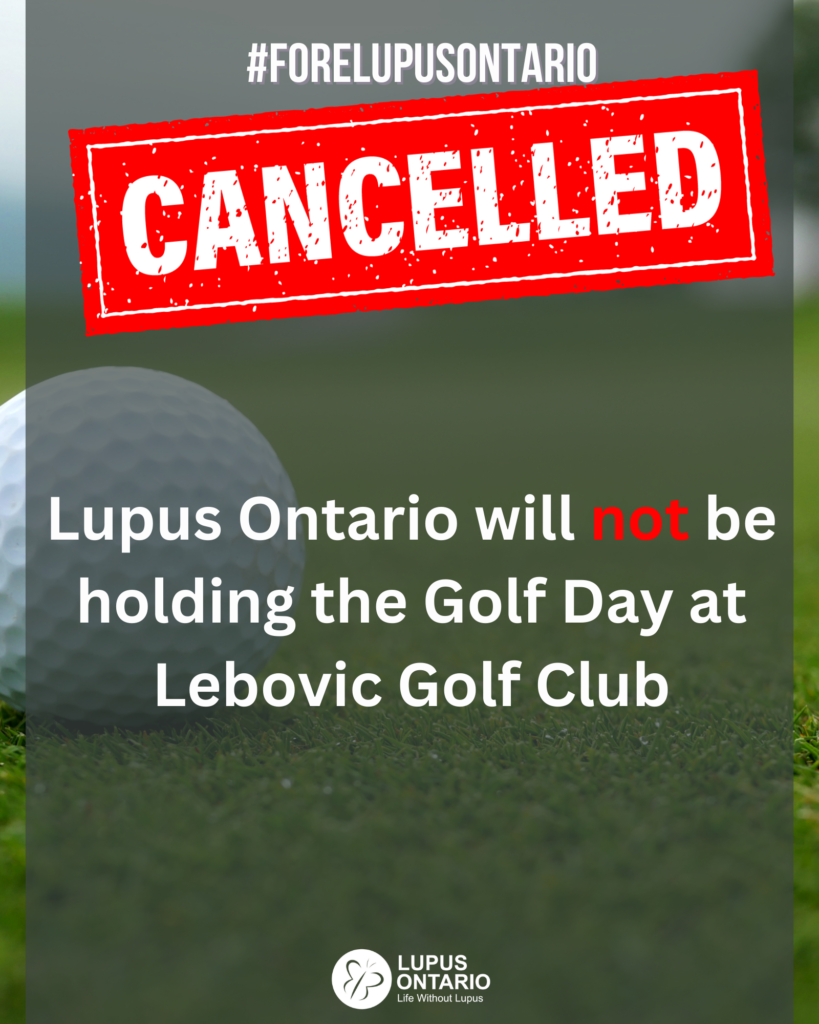 #ForeLupusOntario 
Lupus Ontario will not be holding the Golf Day at Lebovic Golf Club. We appreciate the support from all those who participated in 2022 and hope you will sign up for our newsletter to hear more about our upcoming events.